The Ultimate Guide to Pair Your Eyeshadows Like a Pro
Picking the perfect eyeshadow color is only the beginning. Once you've got your perfect shade, you need to know how to apply it to your specific eye color and shape. Then, with the right application techniques, you can create a look that's perfectly tailored to you.
As a professional makeup artist, one of the most common questions is how to pair eyeshadows. While it seems like a simple task, creating a well-blended and cohesive eye look can be more difficult than it seems. I'll walk you through some tips for pairing your eyeshadows like a pro in this guide. By following these tips, you'll be able to create beautiful and polished eye looks that will WOW everyone who sees them. So, what are you waiting for? Let's get started!
Choose eyeshadow color combinations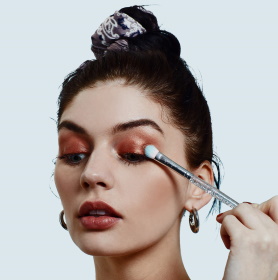 When it comes to makeup, one of the most important elements is choosing the right eyeshadow. The wrong eyeshadow can make you look clownish, while the right eyeshadow can enhance your features.
Pairing eyeshadows is not as difficult as it may seem. With a little bit of practice, you'll be able to create stunning eye looks that will complement your features perfectly.
Here are some tips to help you pair your eyeshadows like a pro:
Start with a light base color. This will help to even out the color of your eyelids and provide a blank canvas for the rest of your shadow colors.
Choose two eyeshadow colors that complement each other. For example, if you want a smokey eye look, you would pair a dark eyeshadow with a lighter shade.
Apply the darker shadow first. Start by applying the darker shadow in the crease of your eyelid. Then, blend it outwards towards your eyebrow.
Next, apply the lighter shadow on your lid. Use a light hand when applying the color so that you don't end up with a heavily pigmented look.
Use a third eyeshadow color to highlight the inner corner of your eye and under your brow bone. This will help to brighten up your eyes and make them pop!
Finish off your look by applying mascara to your lashes.
With these tips, you'll be able to create beautiful eye looks that are perfect for any occasion!
Match your eyeshadow to your eye color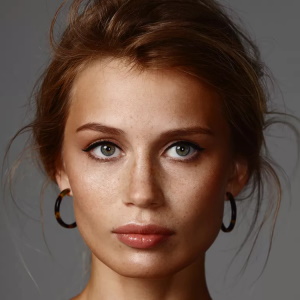 If you have blue eyes, shades of brown are the most flattering. For brown eyes, try purple or green shadows. If your eyes are green, golden shades are very flattering, while purple hues can be used to make your eyes pop.
If you want your eyes to appear larger and brighter, use light-colored eyeshadow in the inner corner of your eye and at the brow bone. Darker colors can make your eyes appear smaller.
When applying shadow, sweep the color across your lid using a brush with soft bristles. Next, use a slightly darker shade in the crease of your eyelid and blend well for a natural look. Finish by lining your upper lashes with a pencil liner or liquid liner, and apply mascara.
Use a shimmery eyeshadow as a base color all over your lid for a more dramatic look. Then, use a deeper shade in the crease of your eyelid and blend well. Next, line your upper lashes with pencil or liquid liner, and finish with mascara. Finally, add false lashes for extra glamour.